Say All You Need is Smiles
A few of my favourite pop culture references to Say Anything…


Say Anything…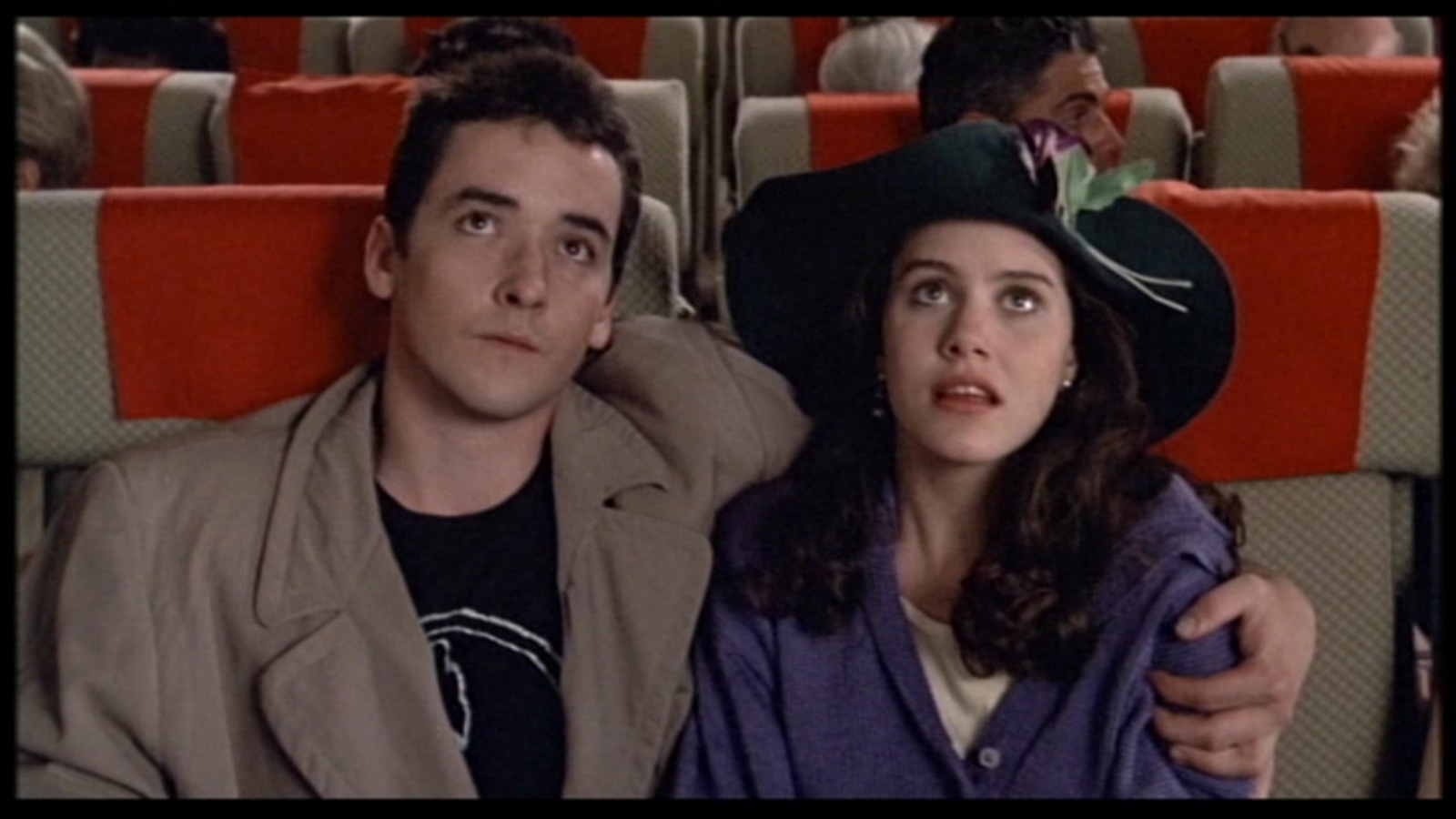 Almost as soon as I started requesting film recommendations from my friends, I was promptly asked numerous times which out of the final list of 25 I would choose to watch first. I would like it to be known that I gave this question no small amount of serious consideration. I knew I wanted to kick off my "Year of Watching Dangerously" by choosing something that would not only set the tone for entire challenge, but that could also in a way represent this entire endeavour.

Say Anything… is the movie on this list that I'm probably most embarrassed for not having seen. I will say that the hype and cultural cachet surrounding the movie was undeniably strong for me going in, and I'll admit that I expected a lot from it.

Now, I'd like to say that I really don't want this blog to become a bunch of my reviews, because not only have many critiques for each of these films already been written that are far better than anything I can throw together, it's not really the point of what I set out to do. Instead, all I'd like to offer is my personal experiences watching the movies, what I enjoyed about them, and maybe how my perceptions and appreciation of film have been broadened as a result.

I had always assumed Say Anything… would play closer in spirit to the pantheon of John Hughes' mid-80's teenage films in that the plot would focus on John Cusack's forthright jock Lloyd Dobler and his pursuit of the intelligent and beautiful Diane Court (Ione Skye) in a quirky romantic comedy vein. The millions and millions of you who have seen the movie before me can probably forgive my thinking this, but you know as I do now that my expectations were pretty much the total opposite of what happens or what the film is really about.
What I was most surprised and impressed by was the movie's naturalistic portrayal of the characters, relationships and events, which is what I think contributes to it's enduring popularity, as well as what sets it apart from the films of John Hughes. Despite the overtly romantic leanings of the familiar boy meets girl/boy loses girl/boy finds girl again plotline, Say Anything… is dramatic but never melodramatic (despite whatever Lloyd himself might believe during the self-pitying post-break up sequence).

Lloyd, Diane and her father (the awesome John Mahoney) are all treated as complex and believable people whose personalities and decisions shape the film's story, and not the other way around. Again, many people have pointed this out as one of the greatest strengths of the film, but it got me thinking just how rare this has become in contemporary mainstream movies that I recognize as moving more towards quirk or affectation as the manner in which characters and plot are defined.

I was also surprised by how fantastic the supporting cast is in the film, which is probably the element of the movie I most enjoyed. Besides being funny and memorable, each character is treated with the same complex representation as the main cast. Although they can all be viewed as types, the supporting characters are never stereotypes in that they're revealed to be quite complicated and layered even in the limited time that some of them are on screen.

Corey (Lili Taylor) remains obsessed with her ex-boyfriend Joe, and despite bluntly confessing her love to him (claiming that he "invades her soul"), she still recognizes how much of an asshole he is when he offers to get back together. Mark (Jeremy Piven) first appears as a obnoxious numskull classmate of Lloyd's who at first joins in with his buddies' negative comments on women, only to find himself delivering a forward and honest line of how hurt and affected he was by a past relationship. However, probably my favourite scene in the film is the argument between Lloyd and his sister Constance (Joan Cusack) who is first introduced as an exasperated and serious single mother saddled with taking in her bothersome teenage brother. When Lloyd apologizes but claims that his sister has changed and isn't fun anymore, Constance suddenly stops for a moment before wryly revealing her sense of humour declaring "I was hilarious once, wasn't I?…I still am."


Well I've already written way more than I set out to, (and more than I think anyone cares to read from me) but I really feel I could go on for quite a while longer discussing more elements of Say Anything… One of the things I love about watching such classic or revered films is the feeling of finally "getting it" and suffice it to say I indeed "got it" quite strongly. Perhaps I'll write a bit more on it later as there is a lot to love about this movie, and more I wanted to touch on. I can honestly say I feel quite good for having finally seen it, but for now: on to the remaining 24!